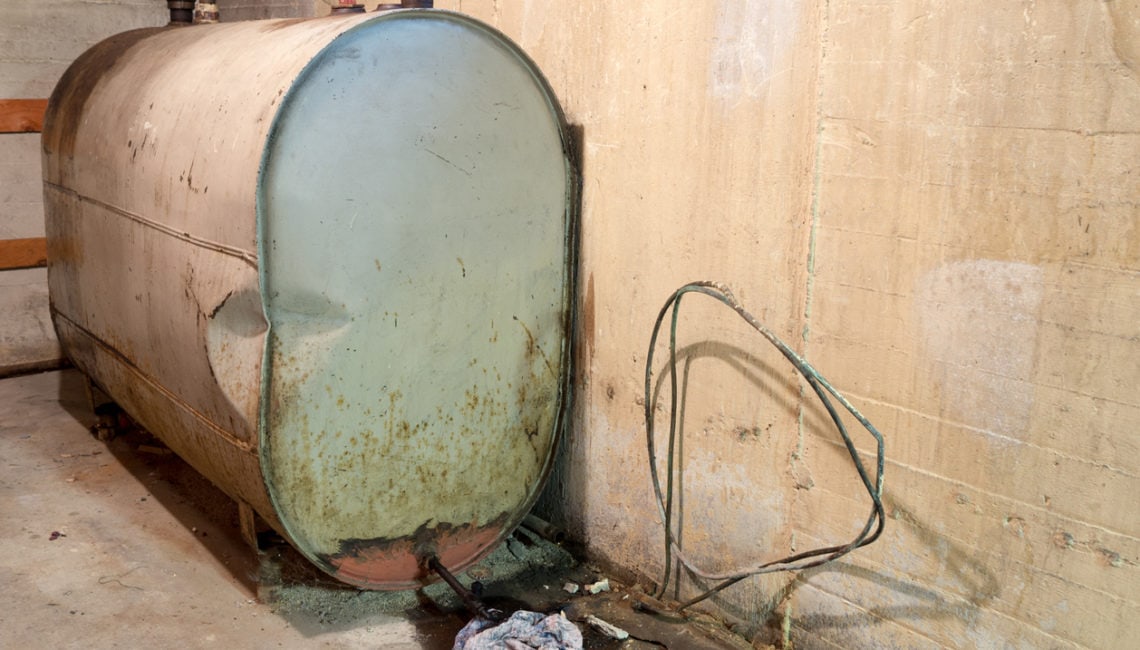 Real estate professionals are exposed to numerous risks as they represent buyers and sellers. These risks are only compounded when agents do not perform due diligence before or during the sale of a property. The result of this failure can mean unusual – and expensive – claims against E&O insurance policies.
The Claim
A property in Massachusetts was put on the market in February 2021. The owner of the property, a surviving widow, required the assistance of her son to conduct the real estate transaction. Neither the widow nor her son was familiar with the property and its utilities; the widow suffers from dementia and the son lives out of state.
As part of the sale, the real estate listing agent informed the property owner's son that the home would need to be heated during the time the home was on the market. The agent instructed the son to have the oil tank – located in the basement of the residence — filled. Almost immediately after the tank was filled, nearly 100 gallons of #2 heating oil leaked from the decommissioned oil tank and contaminated the property and underlying groundwater.
The Massachusetts Department of Environmental Protection was notified and remediation of the oil spill was required. The property owner faced remediation expenses totaling $164,000. Delays in the closing of the sale and attorney fees added costs to the seller's burden.
What Went Wrong
The property owner sued the listing agent and the brokerage to recover the expenses associated with the oil spill. In the lawsuit, the seller claimed that:
The agent described the home as being heated with an oil-burning furnace.
The agent indicated that oil must be purchased to keep the home heated during its time on the market.
The agent told the seller that any remaining oil in the tank would be purchased by the home's buyer at closing.
In this case, the listing agent did not perform any reasonable attempt to research the property and its utilities. In fact, the home was converted to gas furnace heating in 2012, nearly a decade before the property went onto the market. The seller believes the listing agent was negligent in making utility representations about the property and made false statements that led to the costly fuel oil spill in the basement of the home.
The case continues; if the dispute is not resolved, the agent and real estate company may be facing liabilities of two to three times the actual damages plus attorney's fees. It is imperative that real estate agents investigate all of the particulars of a home they are listing – including the utilities that serve the property – in order to protect themselves against claims of negligence.
Interested in PBI Group generating an E&O insurance quote for your real estate agency? Click here.